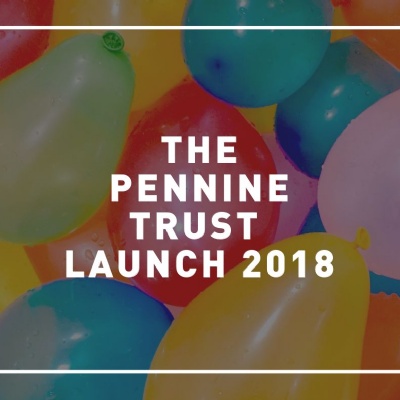 Trust Launch - Celebrating together, our newly formed Multi-Academy Trust.
Stakeholders from across the Trust came together to celebrate the launch of the Pennine Trust on Thursday 13th September at the Municipal Hall, Colne. The event which was attended by Members, Trustees, Governors and staff from across all four of the Trust's Schools attended and enjoyed key note speeches from our Executive Headteacher, Paul Parkin and Chair, Harry Devonport. Attendees also heard inspiring and innovative speeches from Megan Dixon who is the Director of Research and Development at Aspire Educational Trust and also Julie Thorpe from FHF Consulting.
The launch was a positive and uplifting reminder of what working collaboratively can achieve. Everyone within the Trust had a fantastic evening networking with fellow colleagues and partaking in some light-hearted team building activities, which included the use of marshmallows and dried spaghetti.
Executive Headteacher, Paul Parkin said "It was heartwarming to see so many people from across the trust come together and it was brilliant to see the Trust's shared ethos and sense of unity in purpose". He also added "the justification for our Trust is that by working together we will significantly improve the educational outcomes, social mobility and wellbeing for all young people in our area".