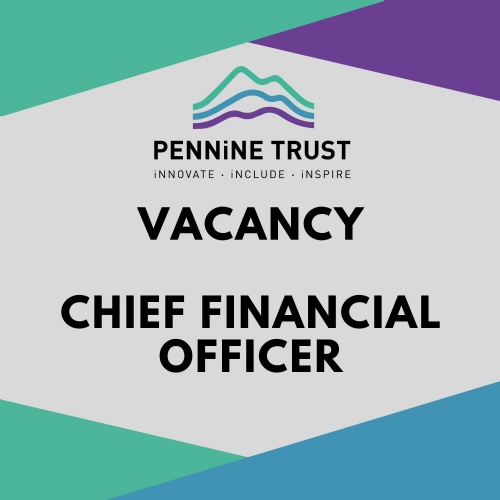 Chief Financial Officer (CFO)
Full Time, Full Year & Permanent
Salary: £52,000 (depending on experience - this has the potential to be reviewed for an exceptional candidate)
Closing Date: Noon on Thursday 4th March 2021
The Trust is seeking to appoint a CFO who already has an excellent experience of financial management and accountancy. The successful candidate will act as a key member of the Executive Team and play an important part in setting the direction of strategic development of our Trust. This will include regular reporting to the Trust Board and the production of high-quality reports to enable them to make informed decisions.
The post offers an exciting opportunity for an ambitious and enthusiastic professional to join our Trust.
Application packs can be downloaded below together with the electronic application forms. Once complete application forms should be e-mailed to applications@penninetrust.org. If further information is required about the application process this can be found in the application advice section of the booklet or please feel free to contact Miss Dobney (Head of HR & Payroll) on kdobney@penninetrust.org
The Trust welcomes visits from interested parties, please e-mail applications@penninetrust.org to arrange a visit.