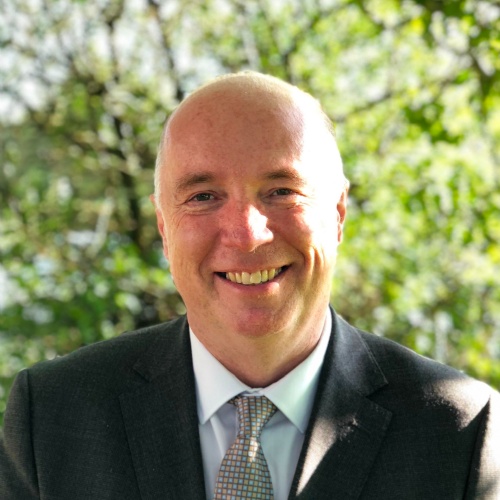 The Pennine Trust's CEO, Dr Paul Parkin is retiring after three decades of service.
Paul Parkin embarked on his career in education thirty three years ago. After spending many weekends involved in youth work supporting disadvantaged young people, he was inspired to make a career change. He made the decision to leave his role as a Nuclear Engineer and retrain as a science teacher. A decision which proved to be transformational in improving the opportunities for many thousands of pupils over the course of his career.
Paul joined Park High School as a Deputy Head teacher in 2001. He went on to become a hugely successful and popular Head teacher in 2006 and most recently took up the post of Chief Executive of The Pennine Trust. He has been integral to the formation and development of The Pennine Trust which under his leadership, has been committed to a relentless drive to deliver the very best education for all of its pupils. The Trust was jointly formed by three primary schools; Blacko, Laneshaw Bridge and Lord Street and one secondary school; Park High. The schools, led by Paul, have worked in partnership to drive improvements in educational outcomes and social mobility whilst ensuring the social and emotional wellbeing of all of its young people.
Local MP, Andrew Stephenson had the following to say of Paul's achievements and his contribution to the education landscape in Pendle:
"I would like to congratulate Dr Paul Parkin on his retirement. Having had a successful career as a well-respected Headteacher at Park High School before moving into the position of CEO of The Pennine Trust. I know in his 20 years of service, his work has been invaluable to the area, always striving to ensure high quality education and opportunities, and he will be sorely missed by ex-pupils and colleagues alike. I hope he can now enjoy a long, well, and happy retirement."
One of the most poignant and enduring straplines that will remain synonymous with Paul is 'Ensuring no one is left behind'; initially this was adopted by Park High School and subsequently underpinned the ethos and values of The Pennine Trust. The inspiration came to Paul whilst he was watching a Mel Gibson film, 'We Were Soldiers' and he heard the line 'I will leave no one behind.' Paul believed that a relationship - based on trust and high expectations - between teachers and pupils must be the primary objective. This legacy has become a core belief, understood and appreciated by everyone within the school community. It will remain the primary value of all Pennine Trust Schools and will underpin our development well into the future.
Chair of the Trust, Marie Burnham said:
"Paul has created a nurturing ethos in the Trust's schools that has resulted in an environment where pupils can thrive. He never believed that pupils should be selected for schools based on their ability, religion, or wealth mainly as it led to much wasted talent and contributed to the unending cycle of growing inequalities in our society. I, myself have entrusted Paul with my children's education and it is something I have never regretted. Finally, not only as a colleague but as a friend, I look forward to seeing Paul enjoying his retirement with some of the hobbies that have taken a back-seat whilst he has been educating the children in our area. Some of these include spending time with his four boys, all of whom attended Park High School, walking and building classic cars. In addition, I know he will spend many many happy hours in his VW Campervan with his faithful dog, Bruno."
Everyone within the Trust is incredibly grateful for the strength of legacy Paul leaves behind. We will miss him greatly but we all wish him the very best for a long, happy and fulfilled retirement.