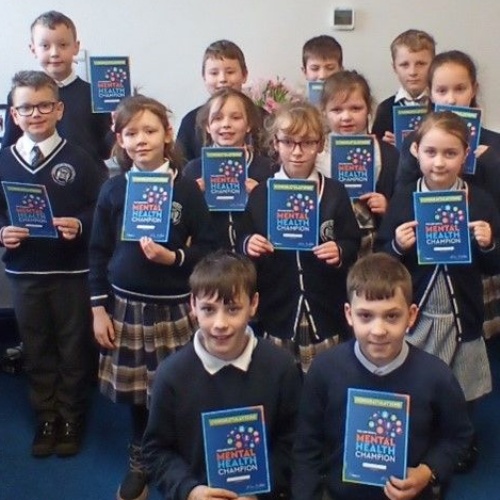 Lord Street Primary School have empowered their pupils to promote and support positive mental health across their school.
Since the Covid-19 pandemic, it is estimated that nearly 1 in 6 children have a probable mental health disorder, which was previously 1 in 9 children (NHS, 2017). Stress, anxiety and feelings of uncertainty amongst children and young people have been higher than ever.
Sadly, the mental health of our young people is moving in the wrong direction with 3 in 4 mental illnesses starting during childhood.
Lord Street Primary School have teamed up with One Goal to provide 61 children from across year's 3 – 6 with a workshop which aims to provide training for the school's pupils to become confident Mental Health Champions. The pupils came together on Friday 28th February for their first workshop which focussed on supporting pupils to develop a deeper understanding of their own mental health and focussed on the five key skills and qualities that make a great Mental Health Champion.
Hayley Walsh, Headteacher at Lord Street Primary School said:
"The Mental Health Champion Training Workshop has engaged and empowered our pupils to learn more about their own mental health and how to care for it. Now more than ever we need to tackle the effects of lockdown on our pupils and the aim of this initiative is to train our pupils to have strategies for dealing with different emotions, as well as opportunities to discuss and share feeling with their peers.

I have thoroughly enjoyed working with One Goal as they have developed a bespoke service that as a school, we felt met the needs of our individual pupils, building resilience, shaping their thinking and empowering them with the tools and resources to succeed in today's world."
John Tarbox, CEO of the Pennine Trust said:
"Even before Covid, children's mental health services struggled to meet the rising level of need. Our children are now suffering the secondary consequences of the pandemic, so this is an important initiative. Education is about many things, but ultimately, what could be more important than health and happiness?"