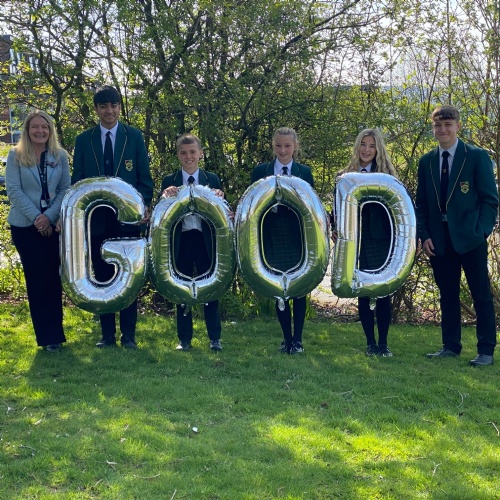 Pupils and staff at Park High School are celebrating following the publication of their Ofsted report.
The school has successfully achieved yet another good rating, following a two-day inspection.
The report highlights some of the fantastic achievements at the Colne based school, which is part of the Pennine Multi-academy Trust.
Inspectors found that pupils were extremely positive about the school and reported that it is a "happy and safe place where they can concentrate on their learning." During the visit, inspectors observed "Pupils' positive relationships with each other and the staff", adding pupils behave well in lessons and around school and are considerate of each other.
Inspectors praised staff at the school stating teachers have strong subject knowledge. They are clear of what strong and fluent knowledge looks and sounds like in pupils' work. Adding that staff and leaders have high hopes for pupils' future lives.
Ofsted observed that leaders and governors make their high aspirations for all pupils very clear and that the school lives up to its strapline 'no one gets left behind'. Park has a "broad and ambitious curriculum" with "high expectations for all pupils."
As well as providing an "An impressive and carefully structured curriculum," inspectors highlighted "The impressive personal development curriculum, including careers education which stands out as a very strong feature of pupils' experience of school."
Cathy Eulert, Headteacher at Park High School said:
I'm absolutely delighted with the result of our latest inspection and so proud of the recognition that our children describe Park as "A happy and safe place where they can concentrate on their learning." We know the hard work doesn't stop here and our journey is of continual improvement. I have no doubt that, as a Park family, we will achieve our ultimate aim of being an outstanding school in the near future.
John Tarbox, Chief Executive Officer of The Pennine Trust said:
I am really pleased that Ofsted have highlighted the high standard of provision at Park and the ambition of leaders for the school. I am also very proud of the care provided by staff and that inspectors recognised a happy school where young people can flourish. Mrs Eulert and her team, with the leaders of the Pennine Trust, do have very high ambitions for Park. Following the challenges of the last two years, we are delighted with this report, but are not complacent, setting ourselves the goal of providing genuinely outstanding all-round education over the coming years.
To read the full inspection report, please click here.