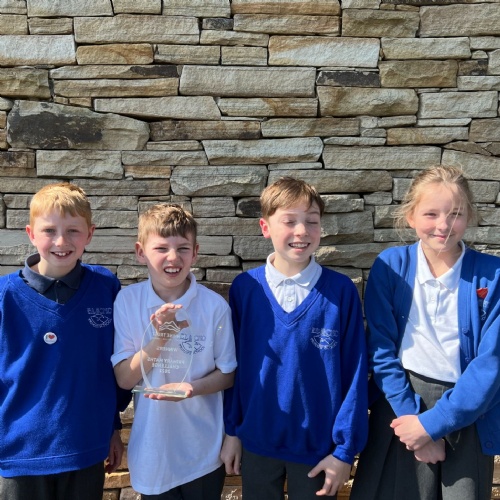 Pupils from across ten local primary schools came together at Laneshaw Bridge to take part in the very first Pendle Primary Maths Challenge, organised by The Pennine Trust.
Pupils from Primet, Coates Lane, Barrowford, Trawden, Park, Blacko, Lord Street, Laneshaw Bridge, Roughlee and Gisburn Primary Schools gathered to participate in the four-round challenge. The rounds included: Crossnumber, Logic Round, Speed Test and Make a Number and pupils had a set amount of time to complete each of the challenges.
The aim of the challenge was to bring together local schools for a collaborative event, following a period where such gatherings could not take place. Schools submitted a team of four pupils to take part in the event, which was held at Laneshaw Bridge Primary School.
Blacko Primary School walked away with the winning trophy with Gisburn Primary School and Park Primary School coming a close second and third.
Lisa Finnegan, Deputy CEO and the event's organiser said:
"On behalf of the Pennine Trust, I wish to thank all participating schools for their enthusiasm, participation and teamwork. The rounds were challenging but it was wonderful to see pupils working collaboratively and with resilience and positivity. The atmosphere was exciting, competitive but most importantly, a lot of fun. We plan to map out a programme of competitive primary events in the next academic year".