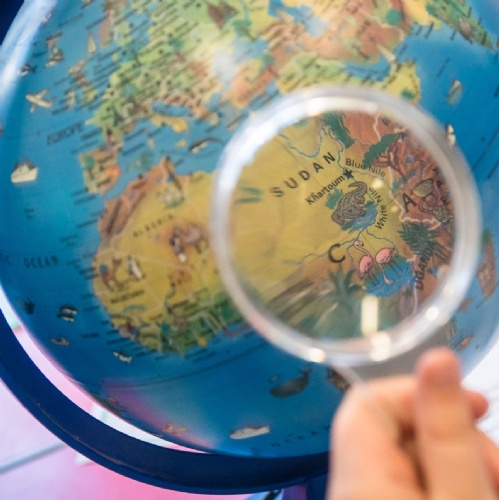 Blacko, Laneshaw Bridge and Lord Street Primary Schools together with Park High School, all of which are part of The Pennine Trust, will share a total of £1.2 million.
The Trust's bids were submitted to the 2022/23 Condition Improvement Fund (CIF) with support from Chartered Surveyors, Lea Hough, making the case for improvements to school buildings and addressing major building concerns.
Park High School has been awarded £934,000 whilst Lord Street Primary School have benefitted from £133,000. Laneshaw Bridge have successfully achieved £48,000 and similarly Blacko Primary School have received £48,000.
The funding is to be used to upgrade electrical wiring, heating distribution systems and improve fire and security systems. Lord Street Primary School had already been awarded a grant during the last round of CIF bids to replace the roof over the KS1 building. This work will also coincide with significant investment in outdoor facilities, including a multi-use games area, trim trail, reading zones and full playground improvements.
In line with the Trust priorities to provide outstanding facilities, The Trustees have also allocated an additional £150,000 to Park High School and Lord Street Primary School to improve the learning environment for both pupils and staff.
John Tarbox, Chief Executive of the Trust commented:
'We are really pleased that once again, the Trust has been awarded capital funds that will make a real difference in each of our schools. Since its inception, the Trust has been very successful in securing grants from several sources and through a successful partnership with Lea Hough. Upgrading our facilities is one of the top priorities for the trustees and we will continue to invest in developing the very best environment for our pupils.'
Schools in the Trust have now benefitted from over £3.2 million in capital investments through CIF bids over the last three years. Prior to conversion, the schools could not access such grants as they would not have been eligible to receive funding through this channel.
Michael Harrison, Partner at Lea Hough Chartered Surveyors had the following to say:
'We are delighted to have worked in partnership with The Pennine Trust once again and to have secured much-needed CIF funding for all four schools. We look forward to managing the projects on behalf of the Trust and upgrading the buildings again this year.

The CIF Funding application process is difficult, with funding being three times over-subscribed nationally, but we are thrilled to have secured significant funding again. Since our appointment as consultants in 2019, we have formed a very successful partnership with the Trust and the school buildings are improving massively, as a result of the CIF Funding that has been obtained year-on-year. We look forward to implementing this year's projects, seeing further improvements, and continuing our strong partnership with the Trust.'