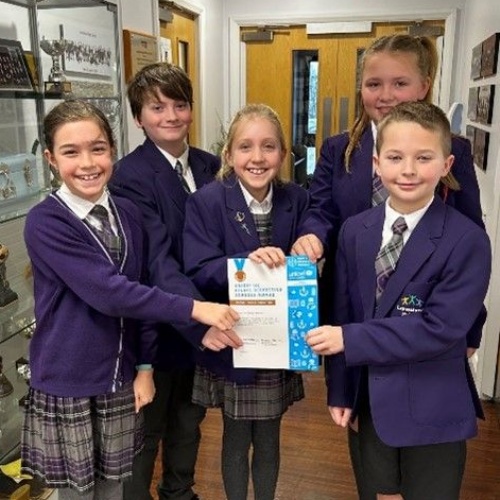 Laneshaw Bridge Primary School have achieved a UNICEF Rights Respecting Bronze Award.
The Rights Respecting Schools Award puts children's rights at the heart of schools in the UK.
The UK Committee for UNICEF (UNICEF UK) works with schools to create safe and inspiring places to learn, where children are respected, their talents are nurtured and they are able to thrive. The Rights Respecting Schools Award embeds these values in daily school life and gives children the best chance to lead happy, healthy lives and to be responsible, active citizens.
The Award recognises a school's achievement in putting the United Nations Convention on the Rights of the Child into practice within the school and beyond.
Laneshaw Bridge have worked closely with the Rights Respective Schools Award team to ensure that all the criteria has been met and they were delighted to find out in December that they had won the award. A full action plan has been created and pupils and staff look forward to achieving the silver award, which they say should be in the coming months.
Gaynor Canty, Headteacher at Laneshaw Bridge Primary School said:
"We are very proud of the work the children have completed in order to achieve this award. We are now on our journey to achieving the Silver Award through continued work on wellbeing, participation, relationships and self-esteem. Our Trust values of Ambition, Respect and Collaboration go hand in hand with much of the programme's focus."